UNSW Sidney Logo Meaning, PNG, and Vector AI
The University of New South Wales, commonly referred to as UNSW, is a prestigious Australian university known for its excellence in teaching, research, and innovation. Established in 1949, UNSW is one of the country's oldest and largest universities, with a vibrant community of over 62,000 students and 7,000 staff from more than 160 countries.
The university has a strong reputation for producing world-class graduates and conducting cutting-edge research in a wide range of disciplines, including science, engineering, business, law, medicine, and the arts.
At UNSW, students have access to state-of-the-art facilities and resources, including world-class research centers, modern classrooms, and extensive online learning platforms. The university is committed to providing a diverse and inclusive learning environment that promotes academic excellence, creativity, and critical thinking.
With a strong focus on interdisciplinary learning and industry engagement, UNSW prepares students to tackle real-world challenges and make a positive impact on society. Whether you're an aspiring entrepreneur, a future scientist, or a budding artist, UNSW offers a range of programs and opportunities to help you achieve your goals and reach your full potential.
Read Also Tempe High School Logo Vector AI
UNSW Logo Meaning
If you've ever looked closely at the UNSW logo, you might have wondered about the hidden meanings behind its design. The main logo is in the form of a shield, with a ribbon and additional text next to it that reads "UNSW Sydney." But what do the symbols on the shield represent?
At the center of the shield is a lion passant guardant with a blue tongue, a symbol of strength, courage, and loyalty. Surrounding the lion are four eight-pointed stars in a big red cross shape on a white background, symbolizing the university's commitment to excellence and innovation in education and research.
The top part of the shield features the Latin word "SCIENTIA" or "Science" in English inside a book figure, which represents UNSW's dedication to the pursuit of knowledge and learning.
On the bottom of the shield is a ribbon that contains the Latin phrase "Corde Manu Et Mente," which translates to "With heart, hand, and mind." This motto reflects UNSW's values of excellence, leadership, and social responsibility, and encourages students and staff to use their talents and skills to make a positive impact on the world.
So the next time you see the UNSW logo, take a moment to appreciate the symbolism behind its design and the university's rich history and values.
PNG & Vector Logo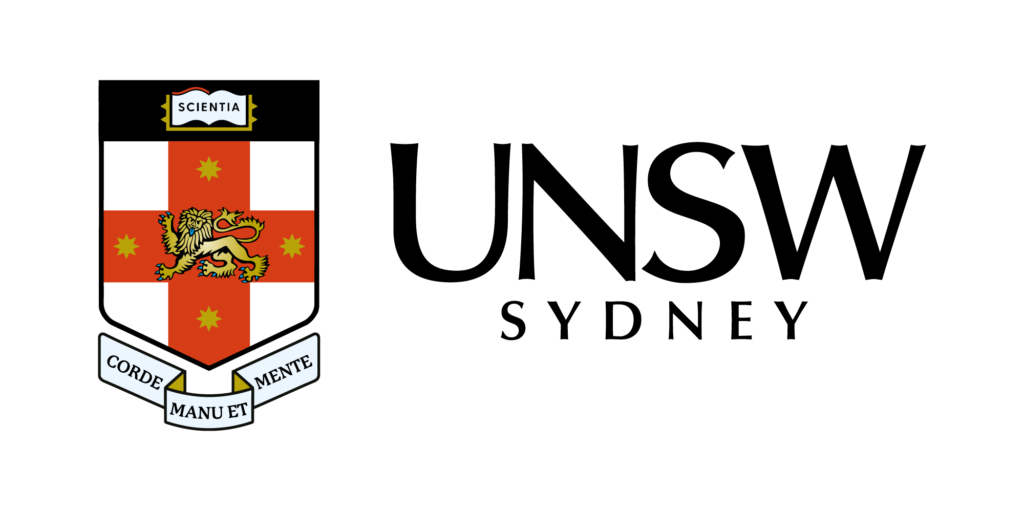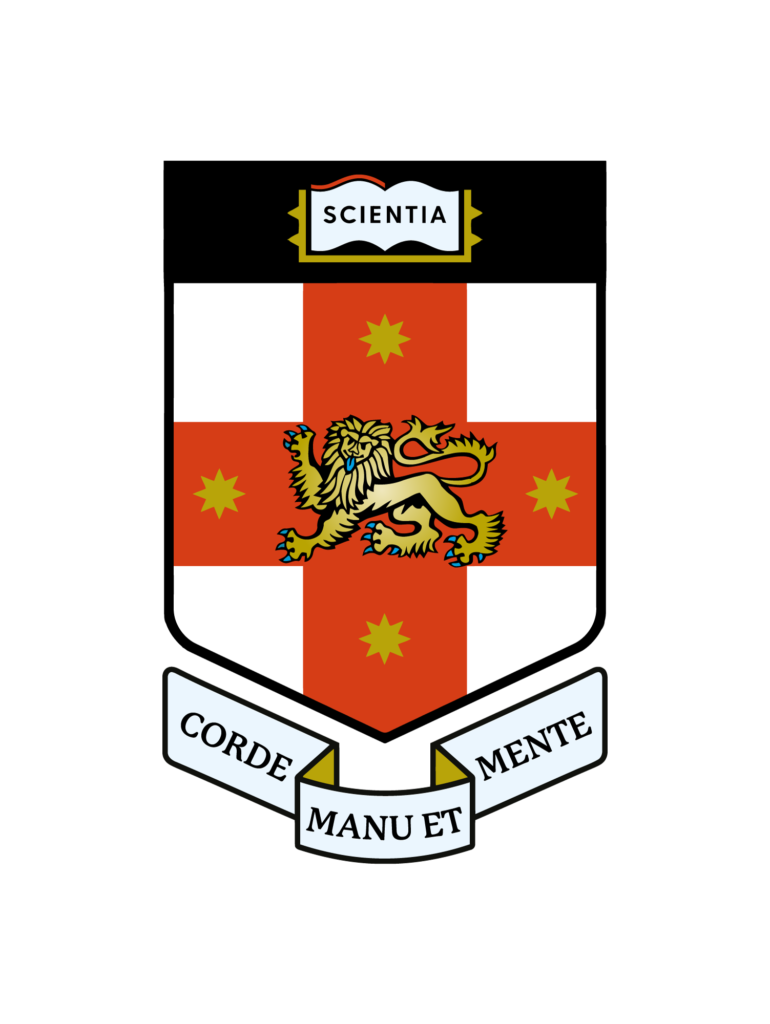 If you're planning to use the UNSW logo for a project or publication, it's important to follow the official brand guidelines outlined on the UNSW university's website. The logo is available in AI format and can be opened in Adobe Illustrator, which is scalable and can be resized without losing quality.
When using the logo, make sure to maintain its proportions and clear space requirements, and avoid altering its colors or design elements. By following the brand guidelines, you can ensure that your use of the UNSW logo is consistent with the university's official branding and reflects its values and reputation.